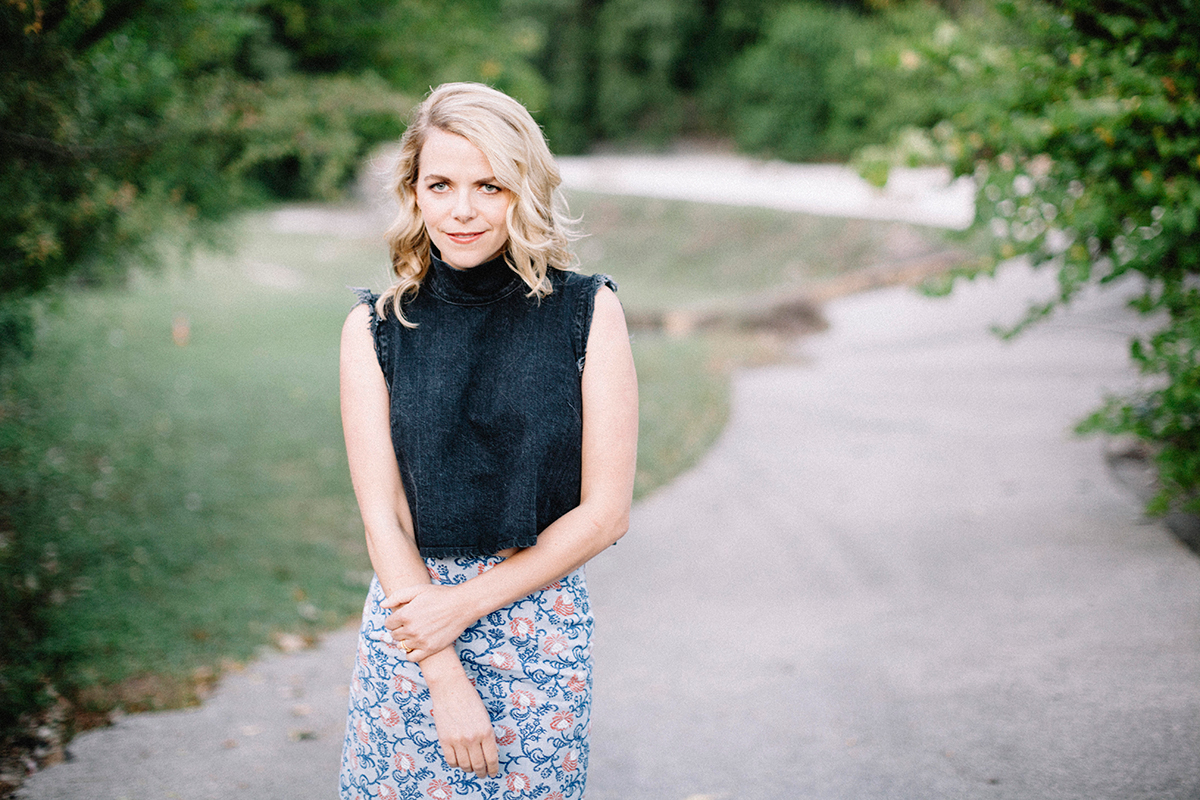 RESCHEDULED: Aoife O'Donovan with String Quartet: Songs & Strings
Taylor Ashton
@ Memorial Hall
Cincinnati, OH
The Aoife O'Donovan concert originally scheduled at Memorial Hall on March 22 has been rescheduled for September 17, 2020. All previously purchased tickets will be valid for the rescheduled date. The health of the LAS community, artists, and partners is paramount. Thank you for your continued support, and we look forward to seeing everyone very soon!
-----
Recognized for her ethereal voice and substantive songwriting, Aoife O'Donovan is also known for her collaborations. Called "a vocalist of unerring instinct" by the New York Times, O'Donovan is one of the most sought after vocalists and songwriters of her generation and her career has allowed her to collaborate with some of the most eminent names in music across a wide variety of genres. Co-founder of the bands Crooked Still and I'm With Her, O'Donovan is the featured vocalist on The Goat Rodeo Sessions, the Grammy-winning album by Yo-Yo Ma, Stuart Duncan, Edgar Meyer, and Chris Thile. O'Donovan also sings in the house band on the radio variety show Live From Here.
Spring 2020 will bring a new program from Aoife entitled Songs and Strings where, alongside a string quartet, she will perform the song cycle "Bull Frogs Croon". Written and developed with Jeremy Kittel and Teddy Abrams, the piece uses stunning text by the late, and former Poet Laureate of Oregon, Peter Sears, which premiered in 2015 at the Britt Festival. The remainder of the evening will mix songs from her expansive career with a few traditional favorites.
Reserved tickets are on sale now at www.memorialhallotr.com, the Memorial Hall box office, or charge by phone at 513-977-8838.
A preshow complimentary reception features light bites and beverage tastings by premier local restaurants and distributors. The reception runs from 5:30-7:00 p.m. and concert begins at 7:00 p.m.
About Aoife O'Donovan
In the quiet moments found between touring her first solo album and collaborating with mainstay folk and bluegrass peers, Aoife O'Donovan found the inspiration to write her sophomore album "In the Magic Hour" — out now on Yep Roc Records.
"Flying, getting the rental car, eating all my meals alone…" O'Donovan says. "I just remember sitting with a book in Germany two winters ago, just feeling so happy that after the show I could have a Hefeweizen and read and not talk to anybody. And I think that gave me more time to edit my lyrics and really be more mindful with them."
The songwriting process for "In the Magic Hour" coincided with the death of O'Donovan's grandfather, at age 93. She remembers him as a "gentle soul," in the small Irish village of Clonakilty where he lived. The lyrics on "In the Magic Hour" are infused with a sense of loss and mortality's dark certainty. But the album is just as much an ode to O'Donovan's joyful childhood visits to Ireland. Aunts, uncles, grandparents and flocks of cousins would gather at the Clonakilty seaside to swim in the chilly ocean and sing together in the lingering Irish summer twilight. "In my memory it was sunny every day," O'Donovan says. "Although that definitely cannot be true."
The result of O'Donovan's days of solitude is a 10-song album full of the singer's honeyed vocals mixed with gauzy, frictionless sounds: splashing cymbals, airy harmonies, the leisurely baritone musings of an electric guitar.
O'Donovan had not yet performed many of the songs live before arranging and recording them over the course of three sessions in Tucker Martine's (The Decemberists, Neko Case), studio in Portland, OR. "The whole recording process was really Tucker [Martine] and me taking these songs and building them from the ground up," O'Donovan says. The result is deliberate but not over-done, the freshness of the material intact.
While "In The Magic Hour" rekindles the creative partnership with Grammy-nominated producer Martine, the album also highlights the fruits of O'Donovan's various career collaborations. Composer Gabriel Kahane, New York's string quartet Brooklyn Rider and musician Chris Thile all lend musical and vocal support, as well as I'm With Her band members Sara Watkins and Sarah Jarosz, plus many more.
Throughout "In the Magic Hour," O'Donovan's grandfather flits in and out like a beloved specter. His voice appears in the mournful "Donal Óg," tremulous and faraway. And the transcendent "Magpie," named for Ireland's ubiquitous birds, was written for him.
"There are flocks, but you often see just one solo bird," O'Donovan says. "And I really like that they're these creatures that have the whole sky at their disposal. You can be a loner, or you can be at the front of the V."
Flight and loneliness are enduring themes throughout "In the Magic Hour," which takes much of its inspiration from O'Donovan's itinerant lifestyle. But she finds herself reaching, again and again, for something more substantial. The songs on "In the Magic Hour" are like specks of dust floating in the tall arches of a cathedral, privy to the endless rituals of life and death and stirred occasionally by the flutter of pigeon wings. Graceful and light, they search, softly, for a place to rest.
About Taylor Ashton
Born in the last year of the 1980s, Taylor Ashton grew up surrounded by the Pacific Ocean and the old growth rainforests of Canada's west coast. His songs are inspired by the primeval crookedness of traditional old-time music, the humor and heartbreak of Randy Newman, the cosmic emotionality of mid-career Joni Mitchell, and the sage vulnerability of Bill Withers. Somehow, he finds a way to make this all work on the clawhammer banjo.
He spent most of late teens and 20s as the frontman of Vancouver-based five-piece Fish & Bird, releasing four albums of heady progressive folk and gracing stages like the Winnipeg Folk fest, the Vancouver Folk Fest, and Glasgow's Celtic Connections festival. In the past few years he has increasingly spent his days in New York City. His most recent release finds him swapping songs with Grammy-nominated songwriter and guitarist Courtney Hartman, on the pair's 2018 duo album Been On Your Side. The album is an acoustic, stripped-down affair, which Rolling Stone had to admit, "packs a punch in today's mainstream".
Between other projects, Taylor has also written or co-written songs on albums by Boston's Laura Cortese, Brooklyn's Benjamin Lazar Davis, and Nashville's Rachel Baiman. And after well over a decade of varied and fruitful collaborations, Taylor is excited to finally release his debut solo recording in 2020. Keep your ears peeled...
More Info
Buy Tickets